Innovative all-round solutions
We produce all-round, plug-in systems with control cabinet, touch control panel, insulation monitoring and mains analysis. A history and work profiles are supplied as standard or as individual units according to the customer's wishes.
Developing solutions close to the customer – from the idea to series production
In a constant dialogue with the customer, we develop bespoke solutions such as special voltages and designs, CAN bus adaptations, programme and parameter modifications as well as further certifications.
TÜV certified
KW-Generator is certified to DIN ISO 9001:2015 and DIN ISO 14001:2015.
> Download certificate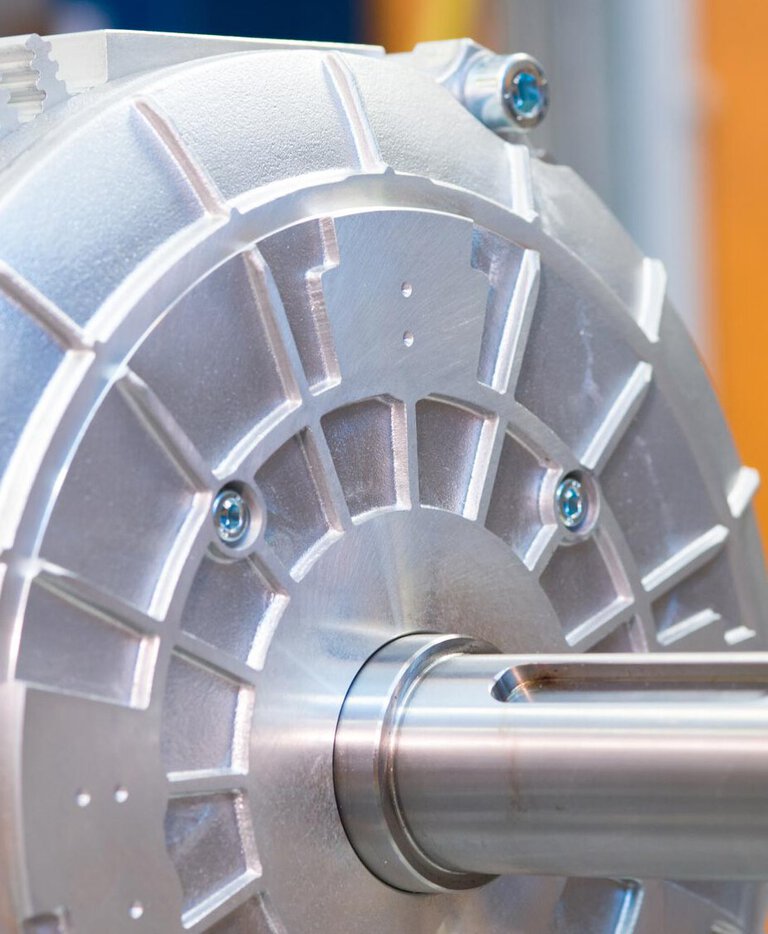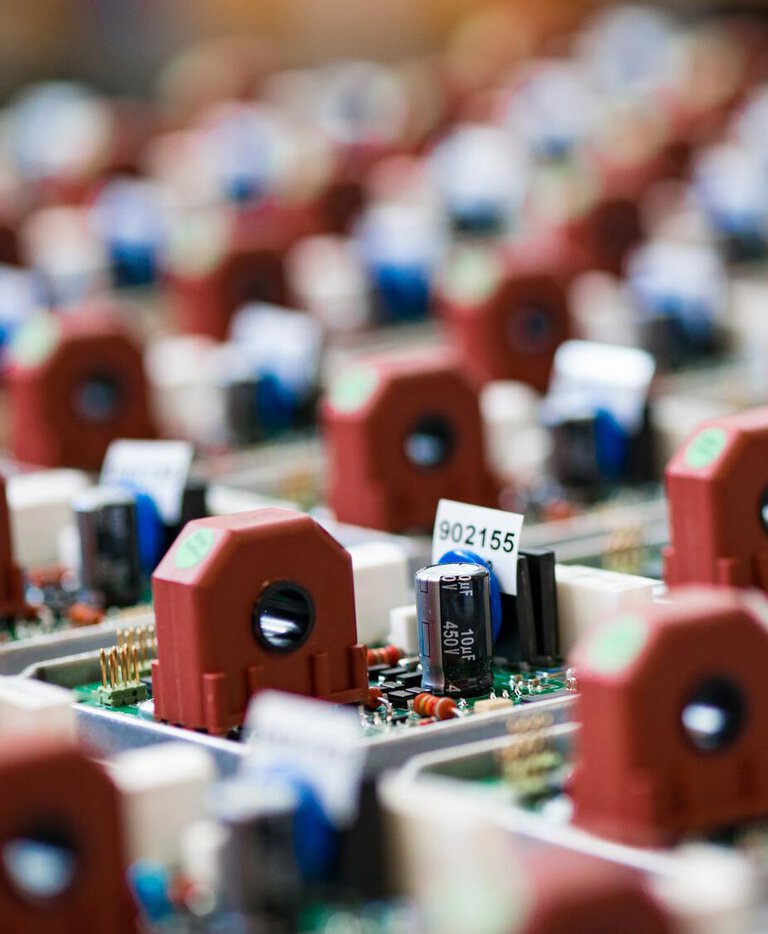 Brushless design
All KWG generators are brushless in design with a protection class of IP54 or higher. We guarantee maintenance-free operation up to 20,000 hours.
Vibration-proof, dust-proof, watertight
KW generators are suitable for the harshest conditions and perform well even in extreme environments.
HPH Technology: KWG – High performance housing technology
There are fundamental housing innovations available in the generator sector. High-performance rib profiles combined with sophisticated geometries are taking generators to new levels with regard to power and noise emissions for the same installed size and dimensions as for previous types of IP54 generators.
DVR generator controller
The generator controller in DSP controller technology is equipped with CAN SAE1939 and True RMS measurement. Belt slip, drive motor overload and generator overload are things of the past with this controller. The system is tested to -40°C as standard and it meets the latest construction machine standard and is certified for use on railways.
New sheet metal cutting geometry sets standard for the future
The use of HPH technology enables sheet metal geometries to be used which simply could not be achieved in the past. The power of the generator can be boosted by 20% by comparison with previous generators for the same length of iron. Powerful, performance-optimised 4-pole generators have been realised for the first time in the BG 132.
ITEM – Integrated Temperature Management
The averages of all winding temperatures are determined in the air flow inside the generator and provided to the controller together with many other parameters to calculate the maximum power in all operational situations for safe operation of the generator.